Inventory¶
Inventory is a place where you store and manage items in games.
Enabling/disabling Inventory¶
Inventory is enabled by default. To disable it, choose Gameplay>General>Inventory and untick the box of Enable.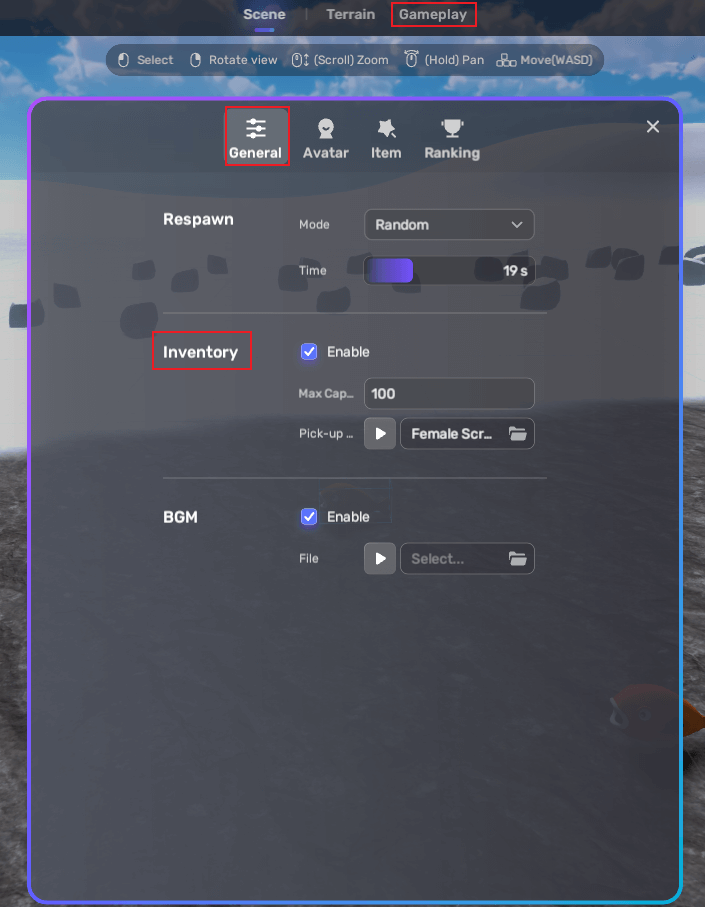 Configuring your Inventory¶
You can set the maximum capacity for your inventory, ranging from 20 to 100, and select the music clip that plays when you collect an item.

Throwing items out of your Inventory¶
In Play mode, when the items you collected reach the maximum capacity, you can't collect items anymore. Sometimes throwing some items out of your inventory could be a choice. To throw items, choose the Inventory icon at the right top corner, choose Throw, and specify the number of items to throw.