Creating your first project¶
In YAHAHA, games are developed through Projects, which refer to specific experiences that developers are working on. These Projects are built in scenes and distributed as Spaces, i.e. published works for players to interact with each other and engage with the mechanics of the experiences.
You use existing templates as a starting point for creating Projects. To start off, go to Create>Projects and choose Create Project.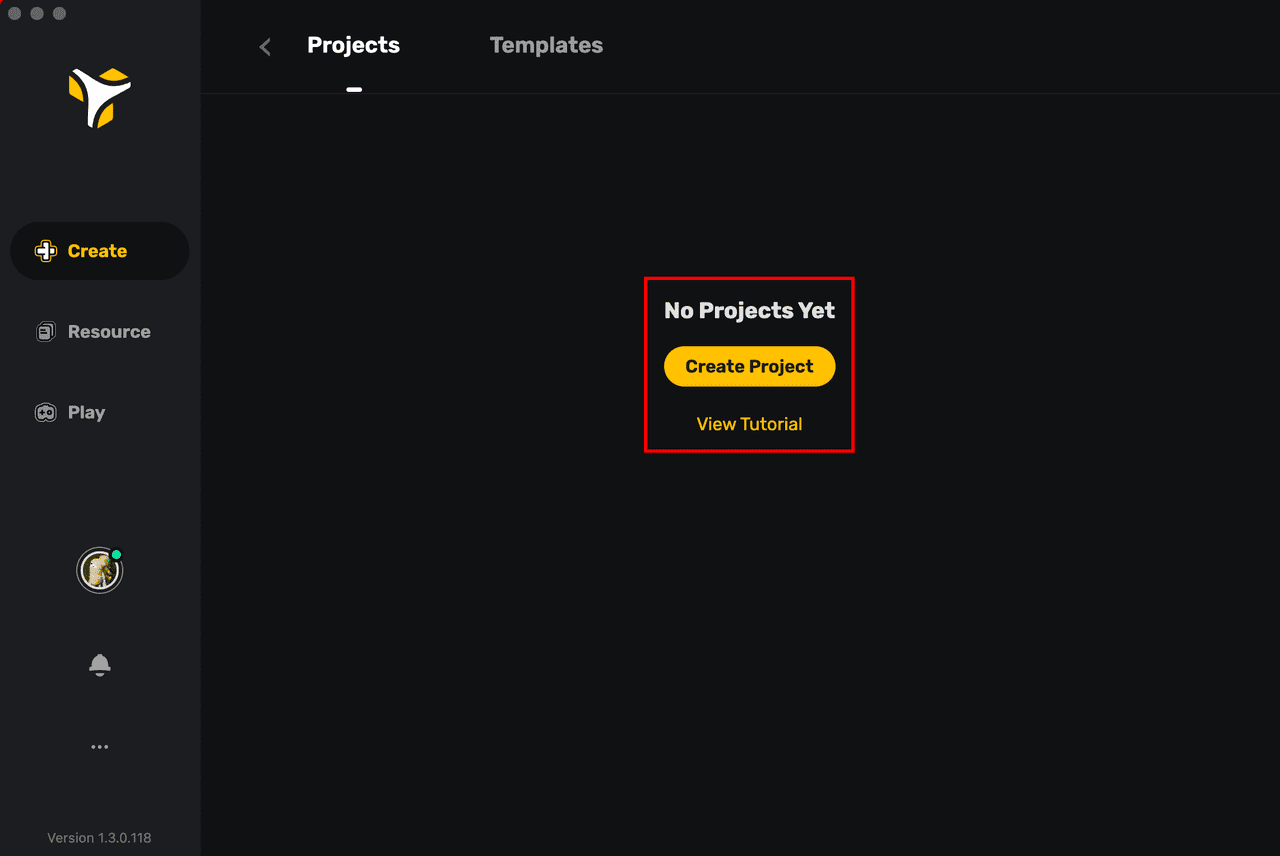 Select a template from any of the following tabs for your Project and click Create:
All Templates: All templates that YAHAHA provides
Start from Scratch: Basic template that only includes the ground and sky, without any other essential assets or gameplay logic
Art Template: Templates with essential assets and no gameplay logic
Gameplay Framework: Templates with complete gameplay logic