Introducing Theo¶
Theo is an interactive AI assistant designed to assist creators in designing and building games within YAHAHA Studio (Studio). Currently, we have released three versions of Theo: the Theo chatbot, the scene generator version, and the story generator version.
Theo chatbot is accessible through the toolbar in Studio. For more information on the bot, see Theo chatbot.

To generate scenes using Theo, go to YAHAHA Desktop (Desktop), click the Build Game with AI button under the Create tab to get started, and choose Generate Natural Landscape.
| No projects: Center | Existing projects: Top-Right |
| --- | --- |
| | |
To generate stories using Theo, either click Build Game with AI>Generate Story in Desktop or open a project and open the Story editor in YAHAHA Studio (Studio).
Feedback is highly valuable to us as we continue to refine and improve Theo. You can provide feedback by simply giving a thumbs-up or thumbs-down to the responses. Alternatively, click Rate this reply to assign star ratings and leave a comment.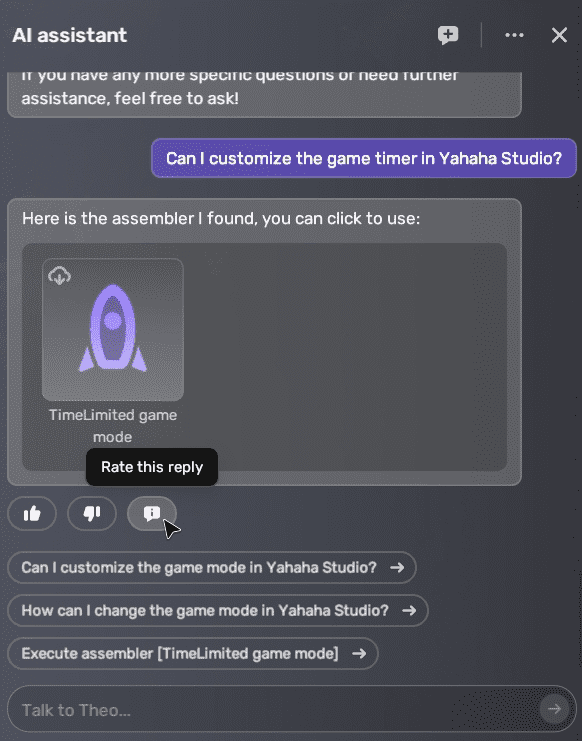 If you prefer, you can also click the

More button in the top right corner of the chat window and select Submit feedback to fill out an inquiry form. We appreciate your input regarding the strengths, weaknesses, suggestions, or any additional support you may require.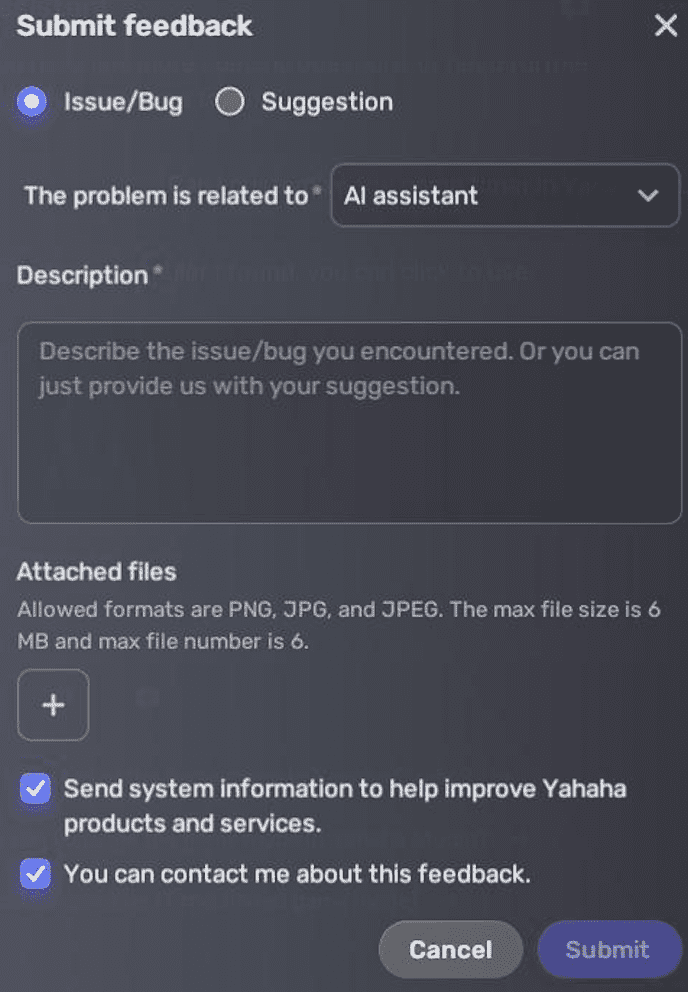 Related documents¶
To learn more about AI bot, see Theo chatbot.
For more about scene generation, see Generate a scene with Theo.