AI Player¶
You can add AI players to your game. To do this, open the Explorer window, choose Gameplay>General, then enable the AI Player feature and complete the settings.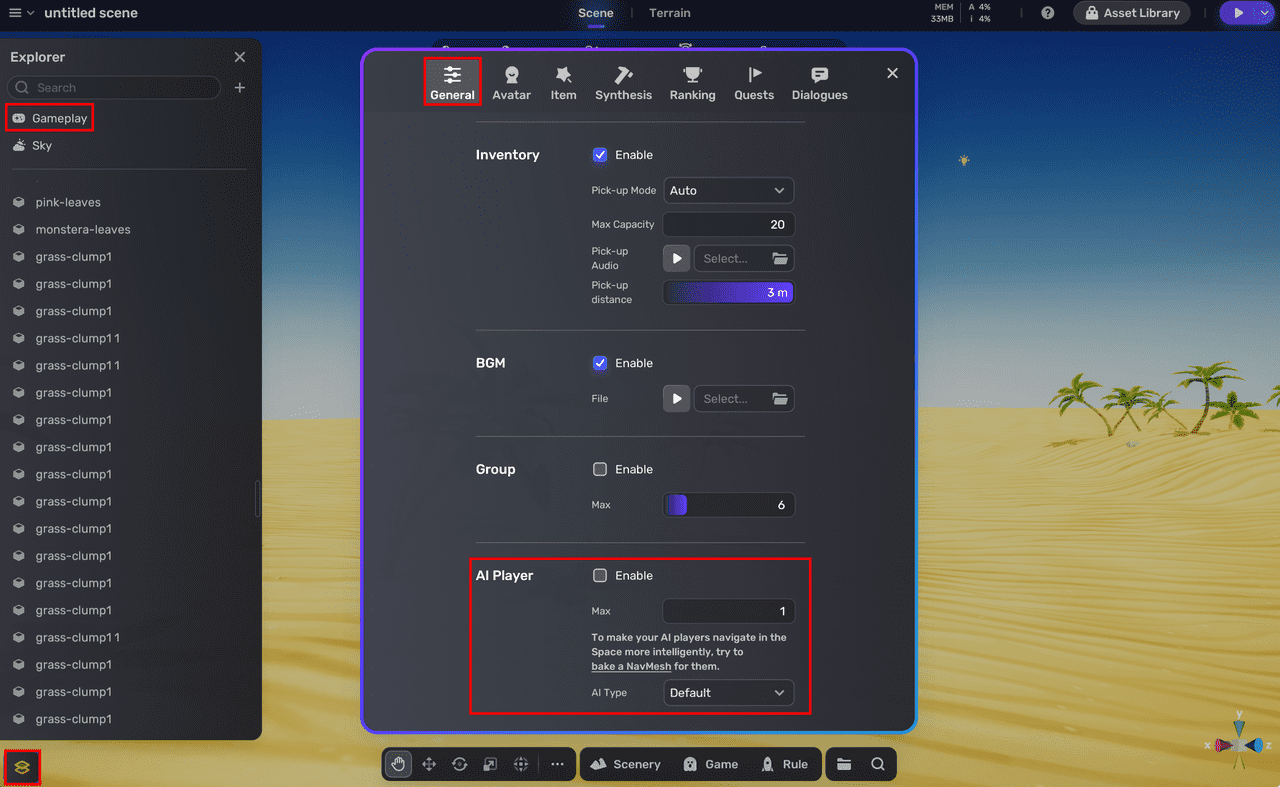 Property
Description
Enable
If enabled, AI players will be added to the scene.
Max
The maximum number of AI players to be added. Ranges from 1 to 29.
NavMesh
A navigation mesh that approximates the walkable surfaces in the scene to allow AI players to move intelligently. Click bake a NavMesh and then choose Confirm in the Bake NavMesh dialog to begin baking. A progress pie chart displays to show the baking status.
AI Type
Determines whether to add built-in or custom AI players.

Default applies YAHAHA's default settings to AI players.

Custom allows players to create AI players with their own script. Once selected, players need to upload the script by clicking the drop-down arrow on the + Component button, then choosing Add Client script.